I played my Tau the other day for the first time in years and it reminded me of the Firewarrior game on the PS2. So I started poking around to see if I could get a copy and PS2 for a reasonable price.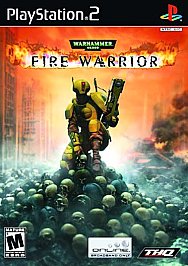 Turns out, there is quite a large ROM community and the consoles are really easy to softmod.
I ordered the McBoot memory card and I found a slim console at a local GameXchange.
Maybe I can stream it later?